I'm going to make everything around me beautiful – that will be my life.
Nano is an advanced method of permanent makeup application that is taking over the brow industry. Nano Brows is one of the most sought after treatments to help people with all skin types achieve those natural looking, perfectly shaped, full eyebrows without having to draw them on or worry about smudging them off. This semi-permanent tattooing process causes less trauma to the skin and implants the ink in a more uniform and stable manner for superior healed results. 
Nano Brows or Nanoblading utilizes a super fine single needle cartridge attached to a high performance digital PMU tattoo device. This allows us to create intricate detailed designs that mimic the size and shape of real eyebrow hairs. Nano Brows is renown for its ability to crisscross hair strokes to achieve a dimensional layered appearance of the natural movement of real hairs, which is a limitation of the microblading method. 
This treatment requires a great amount of skill and training in order to achieve successful results. I am proud to be one of the few artist that offer Nano Brows in the Vancouver area.
Enhance your natural beauty and improve your overall appearance with a unique set of DRIFT Designed Luxury Eyebrows.  The art of brow sculpting will help transform your facial features and provide a multi-dimensional illusion of natural brows.  Each session begins with a comprehensive facial analysis to determine each client's bone structure, prominent features and proportions.  We then prep the skin and perform a detailed brow mapping and design to pre-draw the perfect outline. We use a wax pencil to pre-draw every hair stroke styled specifically to properly frame and accentuate your eyes while developing definition and symmetry.  Once the design is approved by the client, and after a topical anesthetic cream has adequately numbed the area, our professionally trained and certified permanent makeup technician will apply one of the following techniques DRIFT Beauty Co. has to offer: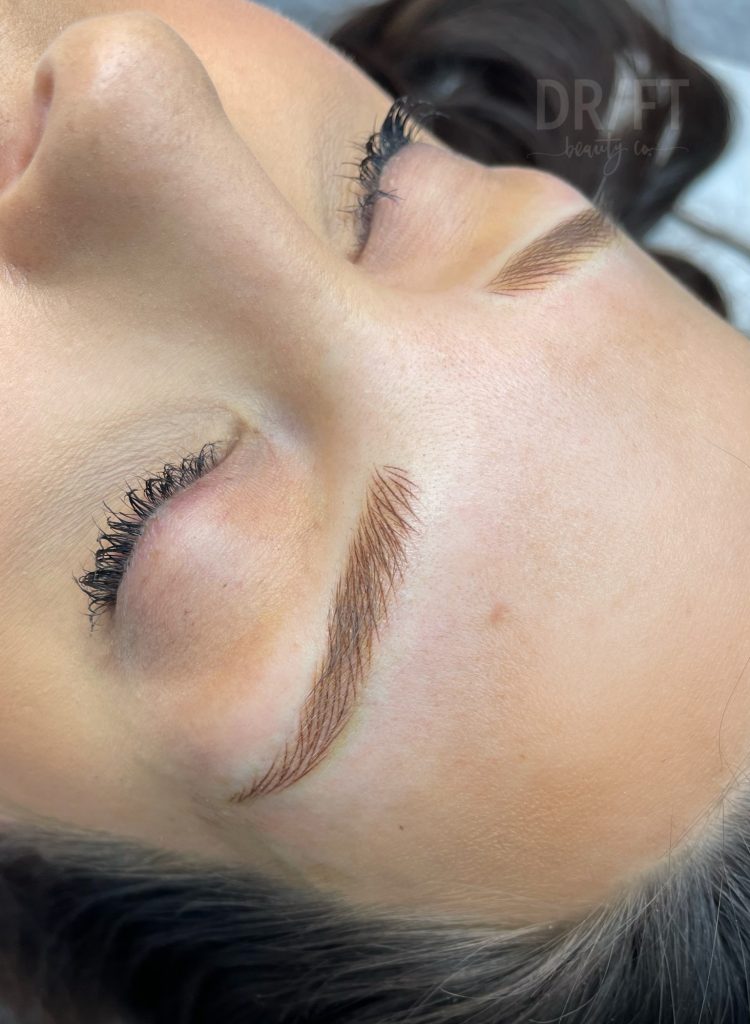 See Social Media Photo Galleries:
nano brows or nanoblading is a custom brow design created with a digital PMU machine fitted with a super fine single needle. Nano technology allows us to create crisp fine lines with the utmost precision and accuracy to mimic the same diameter and dimensions of real hair. This style of brow is great for all skin types, including oily, and provides long lasting results.
microblading which is a technique that utilizes a manual hand tool made up of a series of needles that form a small blade to deposit pigment under the skin and create feathered hair strokes. This style of Brow Tat is a perfect option for clients with a decent amount of  existing eyebrow hairs but are looking to add density and shape.
powder ombre is a technique that is applied to create a more opaque brow, similar to a filled-in make-up look. This style of eyebrow provides a solid tail and defined arch that softly fades out at the fronts of the eyebrows where hairs naturally grow slightly lighter, and is offered in either soft, medium or bold. This style of Brow Tat is preferred by clients that wear full make-up on a daily basis or that desire less maintenance.
combination or combo brows is an added effect to any hair stroke design that creates depth and dimension to the eyebrows. The artist will add soft shading around the hair strokes to provide fullness with a natural appearance. The blade and shade option employs both the hair stroke and ombre styles for a beautiful and realistic end product.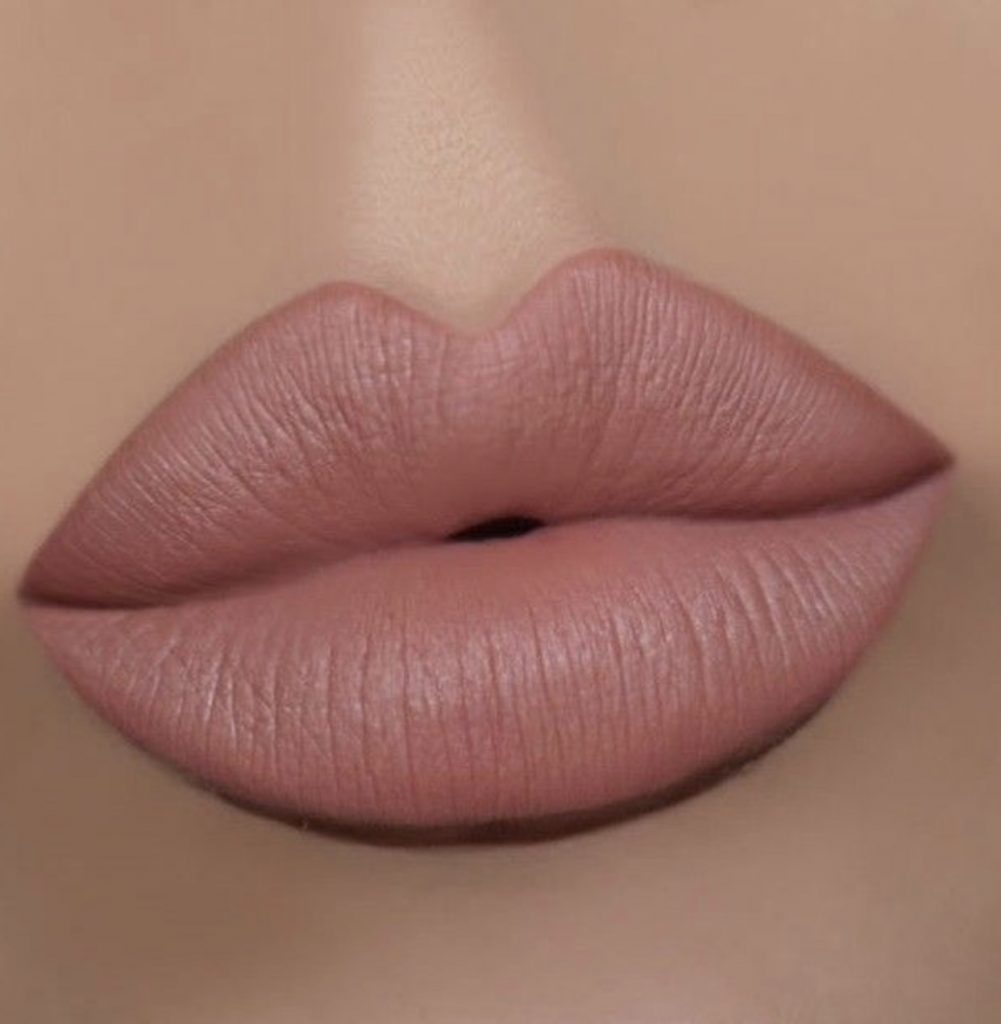 See Social Media Photo Galleries:
Achieve the appearance of a flush full lip with semi-permanent lip colour.  Whether you are looking for a soft, subtle natural shade or a more vibrant rich colour, our DRIFT artists are able mix the perfect lip colour to match your favourite lipstick or a custom colour that is best suited for your skin tones and desired look.  The procedure is performed with a digital tattoo machine to evenly deposit the pigment throughout the lips. The client can choose between a soft, medium or bold shading method for a more sheer natural look to a more solid opaque colour similar to lip gloss vs lip stick. The lip blush tattoo procedure is highly recommended if you are interested in:
Enlarging and/or reshaping uneven lips
Enhancing or Neutralizing pale or dark lip tones
Restoring natural looking lips after trauma or scaring
Some very important factors to consider prior to making a lip enhancement appointment:
If you have ever had a cold sore the stimulation from the needles during this treatment will likely cause a flare-up. Accordingly, clients are encouraged to take anti-viral prescription medication prior to and after the procedure to prevent any adverse reactions during the healing process. You may take the medication even if you have not experienced a cold sore symptom, just to be safe as a flare up during the healing period can negatively affect the final results.
There is mild to moderate pain involved with this treatment. While we use ample numbing cream before and throughout the procedure, the lip areas are highly vascular (extensive blood vessels) which can cause increased sensitivity.  Clients with low pain tolerance may opt to get a local anesthetic administered at a dental office for more effective pain relief. 
Expect the lips to be swollen immediately after the appointment. Swelling will dissipate within 24-48 hours.
The healing process typically takes approximately 10 – 14 days for the true colour to stabilize. Clients are to expect some immediate swelling, redness and dryness (i.e. chapped lips), and should avoid any irritants such as UV exposure, spicy foods, hot liquids, etc.
The lip colour is expected to last around 1-3 years depending on the shade and style of lip blush applied. Lighter colours will fade quicker than more vibrant pigments.
Client's will lip filler product within the lip area are good candidates for lip blush tattoo.  It is important to allow 3 weeks in between filler and tattoo treatments in order to allow the filler product to properly settle.
Awaken your eyes and make them appear bigger, brighter and more youthful with permanent eyeliner. This permanent make-up application is designed to enhance the eyelash line to give the illusion of thicker eyelashes while helping to enhance and define the eyes. The eyeliner design is created for what is best suited for your eye shape, appearance, life style and desired look, and can include anything from a soft natural fine line to a bolder or more dramatic solid, smokey or winged liner of your chosen thickness and colour.
One of the many amazing advantages of permanent make-up is the ability to conceal and enhance our  features to create more visibly appealing ones. For example, permanent eyeliner can:
opening up almond eyes
adding definition to hooded eyes
lifting down-turned eyes
lengthening round eyes
amplifying small eyes
widening narrow-set eyes
narrowing wide-set eyes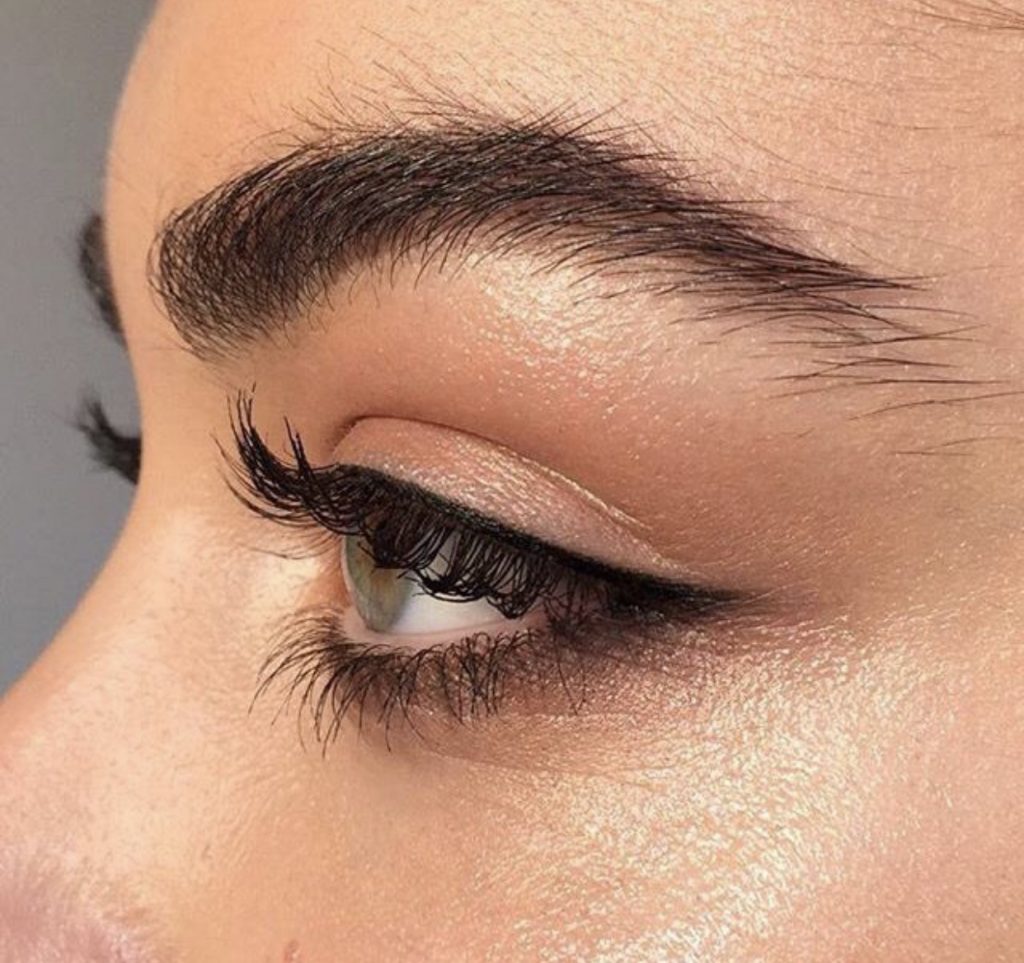 See Social Media Photo Galleries: